Wounded Stray Dog Goes To Vet Clinic Himself To Ask People For Help
July 13, 2022
128

2 minutes read
Stray animals must fight for their lives to survive even in difficult conditions alone. When they are in pain, they have to deal with the situation alone. Earlier this week, a surprise visitor came through the door of the Daize Ferreira veterinary clinic in Brazil. It was a sick and injured stray dog that came looking for help.  Luckily, he knew exactly what he should do to get help. He was injured and had a walking disorder. Ferreira had just finished up with another client when she noticed the dog wander in.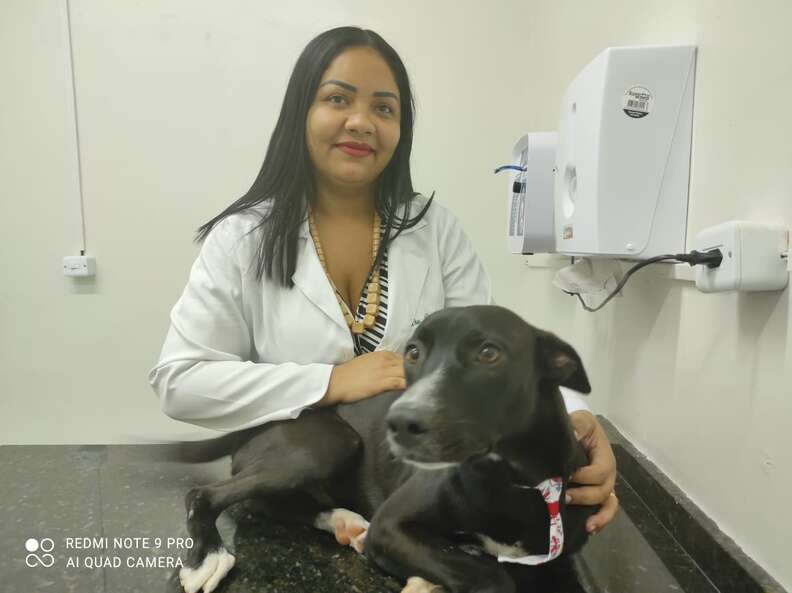 "When he came in, he put the injured paw forward, as if to say hello and to show that he was hurting," Ferreira told The Dodo. "We were surprised because he knew where to ask for help."
She quickly greeted him and checked his paw. She'd discovered that the pup also had a small tumor and was covered in fleas. Fortunately, both were treatable.  The dog was given a cleansing bath and medical care.
"He doesn't even look sick. He just is so excited to be around people who care about him," Ferreira said.
The video of the unusual service has attracted a lot of attention on the Internet, and people are eagerly finding him a perfect new family.