Woman Shows Up To Clean Abandoned House And Finds A Dog In The Attic
September 5, 2022
101

3 minutes read
This story happened in Pennsylvania, USA. A cleaning service worker was cleaning a house that the previous owners had recently moved out of and came upon a dog trapped in the attic. The poor thing was skinny and looked at the woman with frightened eyes.
"I said, 'I'll be there in 10 minutes and will come and pick her up.' And they're like, 'We're just warning you, she's completely skin and bones. I don't know the last time she was fed anything,'" Lassell told The Dodo.

It is not known how long the dog had been in the attic, but it had chewed the walls and corners there. The whole room was filthy, and it was hard to look at the dog without pity. She was covered with fleas and was very hungry. It was clear that the owners had simply decided to leave her to her fate.
"She is the most loving dog I've ever met," Lassell said. "As soon as she saw me, her tail started going — she just wanted love."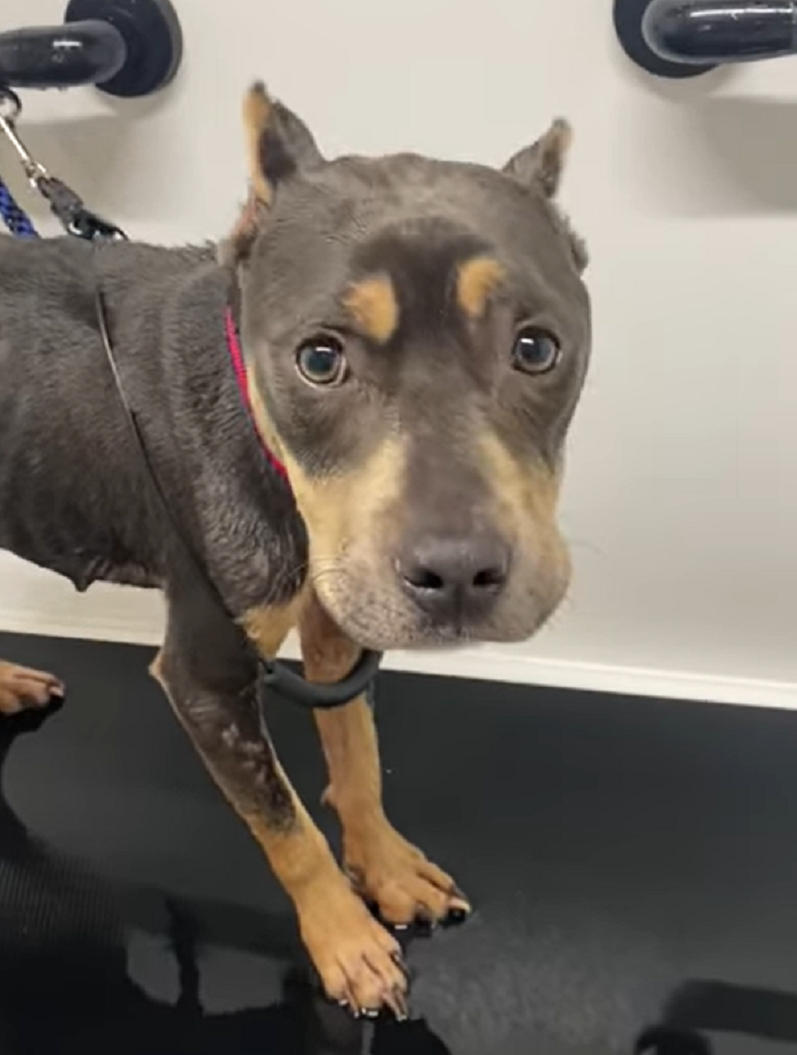 Despite the difficulties, the dog still trusted people. He wagged his tail when they approached him. The woman gave the dog to her sister, Jamie, who decided to take care of the poor animal. She took her into her care and named her Remi.
"She came home with me, and I was like, 'I can't give her up,'" Lassell said.
Jamie took the dog to the vet, where it was discovered that she had an injured leg. The dog was prescribed treatment, and the foster mom worked to restore her health. She gave her flea baths, massaged her paw, and gave her medication.
"She's just a lovebug," Lassell said. "Any time she sees someone, her tail goes and her ears perk up."
Remy turned out to be a very kind, sweet, and obedient dog. She fell in love with everyone she met, and she also got along very well with her foster mother's four children. No matter how much the children petted her, Remy was always incredibly calm and kind.
Remy also made friends with two house cats and the owners' dog, a 9-month-old pit bull. A few weeks passed and Jamie decided that it seemed this dog had already found a loving home. They decided to keep Remy with them forever!

"Things are very hectic, but the house just seems like it's complete now," Lassell said. "We have two cats and two dogs, and she just completed it all. She's my little babe."