Woman Rescued Stray Sibling Dogs That Were Inseparable
August 12, 2022
33

3 minutes read
The woman noticed two stray dogs on the side of the road that were not moving away from each other. The poor creatures were in miserable condition, and it was as if they were waiting for someone. The woman immediately decided to help the poor dogs and reported them to the local shelter, Logan's Legacy.
"The neighbors told me that they would literally lay on top of each other at night to sleep," Suzette Hall, founder of Logan's Legacy, told The Dodo.
According to neighbors, the two dogs had been living on the street for a long time. They were in the same neighborhood, and it was as if they were waiting for someone – but no one ever came for weeks. They were very bonded to each other and were together all the time. According to one version, the owners simply abandoned their dogs in the area, and the animals have been waiting for their return ever since.
When the shelter volunteer came to pick up the dogs, she immediately noticed that they were quite dirty, shabby, and had tangles in their fur. The dogs turned out to be trusting and friendly – it was obvious that they were used to being with people. The volunteer put them in different cages.
"They were trying to get to each other," Hall said. "I could just tell that they needed each other."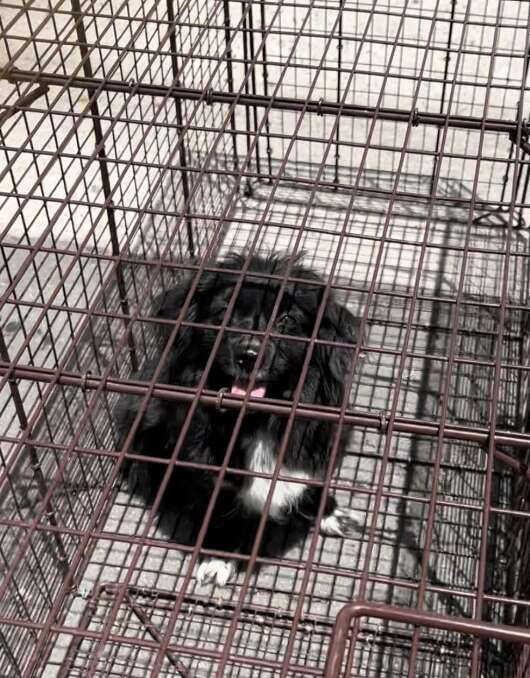 As soon as the volunteer drove toward the shelter in her car, she realized the dogs were stressed without each other. "They were trying to reach each other through their cages, and they really wanted to be together," the volunteer says. The woman had to pull over, and put the dogs together, in the same seat – after that, they cuddled, and felt much more comfortable.
"You can't even imagine the wagging of the tails when I was getting them out," Hall said. "They couldn't get to each other fast enough."
At the shelter, the dogs were named Pasta and Pepsi. They are now being cared for, given medicine, and surrounded with love. When the inseparable fluffy dogs recover, they will be given new owners.