Turtle, Stuck In A Tree, Rescued In Utili, Bay Island, Honduras
July 24, 2022
243

2 minutes read
There are still people who are not indifferent to other other' s troubles. For example, a man on the Gulf of Honduras saw a huge sea turtle in need of help.
Despite the fact that it was dangerous to save her, as it is not known how a wild large animal will react to it, the man did not throw the turtle.
"I thought she was dead," Escobar told The Dodo. "We felt such pity for her."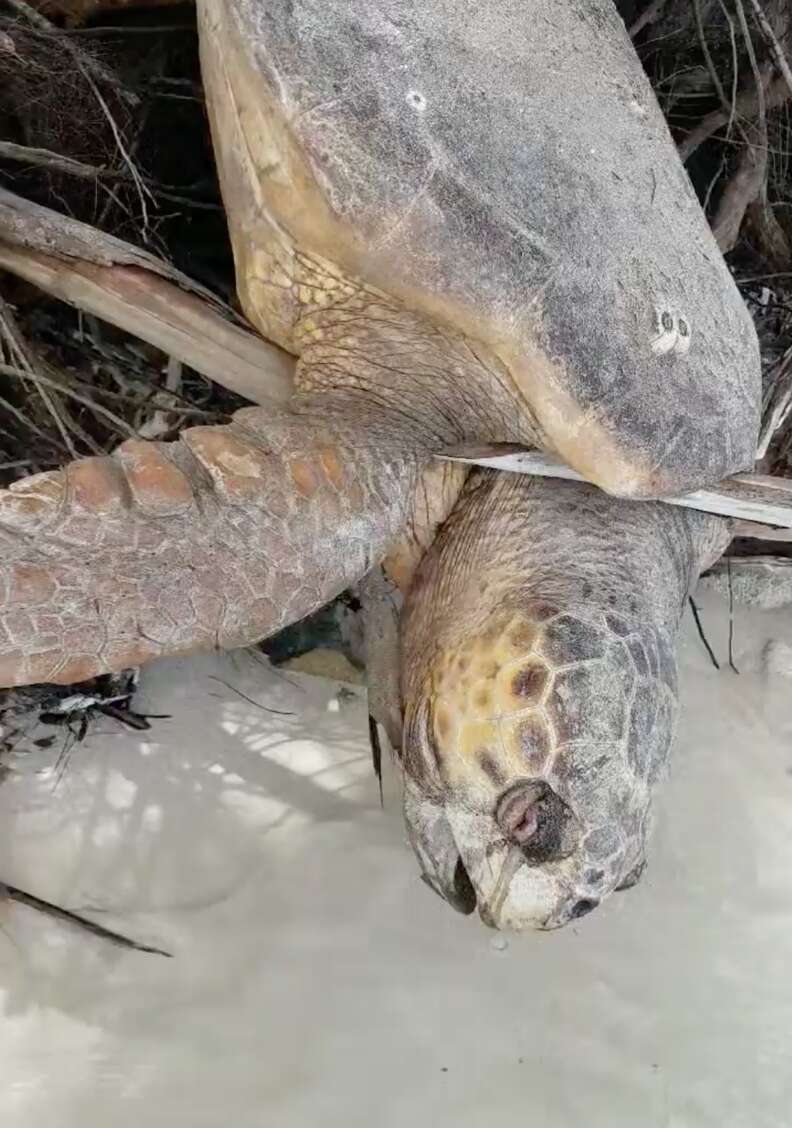 Fortunately, the turtle was not dead. She was just exhausted and hopeless.
He cut the branches, and then he flipped and dragged her to the water. She was finally back to her wild and free life.
"I thought that the turtle would need to rest on the shore and recover her strength," Escobar said. "But she instantly swam away, strong and fast, like someone who was jumping for joy.I feel happy to have helped her.It's a great feeling."