They Thought This Kitten Couldn't Walk but He Surprised Everyone When Woman Took a Chance on Him
November 17, 2022
74

3 minutes read
This black and white kitten was picked up on the streets of Montreal, Canada, along with other stray cats. The baby turned out to be special – it had undeveloped hind legs and could only move with the help of its front legs.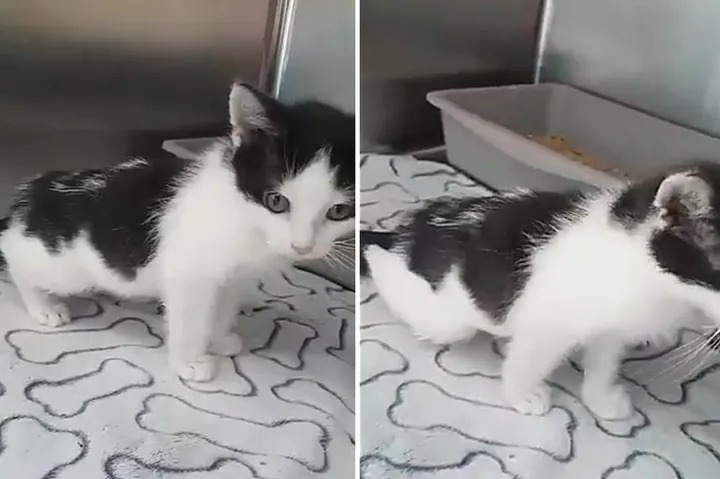 Unfortunately, the homeless baby ended up in a shelter with terrible conditions. He sat in a filthy cage, was malnourished, and no one paid any attention to him. One day, an employee at an animal rescue center named Louise came across him.
"He was so lucky to have Louise to care for him. Kidou arrived with us when he was eight months old, but he was only the size of a 4-month-old kitten," Chatons Orphelins Montréal shared with Love Meow.
The woman immediately paid attention to this special little guy. After learning about his problems, she definitely decided to take him to the Chatons Orphelins center. Among other things, the kitten was half the size of his peers, so he needed special care. At 8 months of age, he weighed as much as a 4-month-old kitten.
"His eyes are a bit splayed out. He moves a little slower than other kittens possibly due to developmental delay."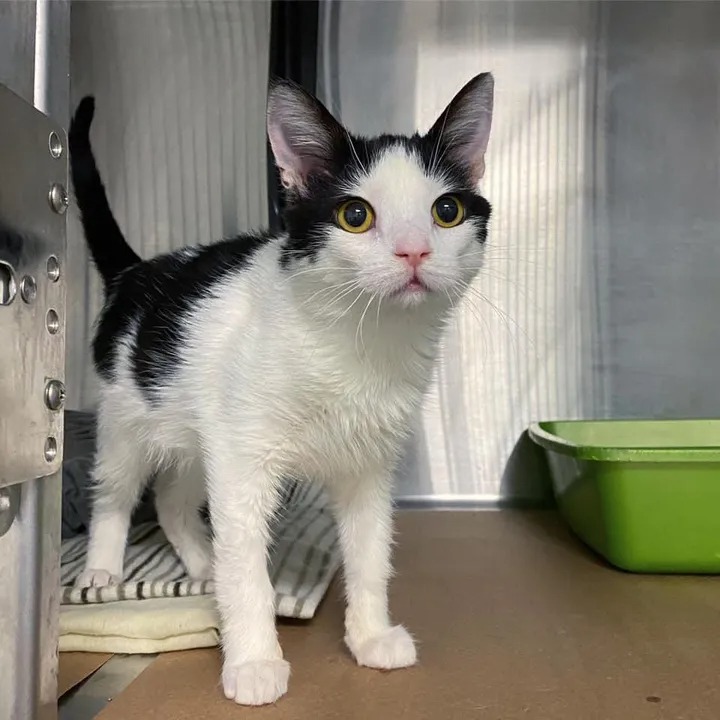 "He settled into his foster home right away as if he'd been there all his life," the rescue shared. "Since his arrival, he has been looking for cuddles constantly."
The kitten was named Kidou, and Louise took him into her care. Although the kitty was weak and skinny, he really wanted to live and made little victories every day.
Kidou turned out to be a very affectionate and grateful boy. He followed his foster mom everywhere and asked for affection. Louise helped the kitten with his problems – massaging and doing gymnastics for his hind legs.
"He is very affectionate and likes to talk to his people. He will come and lie down on your chest for hugs whenever he gets a chance."

Kidou began to use his hind legs more actively, and after a while, they became as strong as his forelegs. This baby is growing like the most ordinary kitten, and at last, he is truly happy.
Louise can't keep Kidou forever, so when he grows up, she will find a better family for him. Thank you to the kind woman for helping this handsome boy!
"He follows us everywhere to see what we are doing. He is still very small for his age but so full of energy," the rescue shared with Love Meow.