The Touching Reaction Of Dog Who Had Birthday Suprise
August 24, 2022
5

2 minutes read
A dog named Athena recently turned two years old. The owners decided to prepare a beautiful cake as a surprise for their pet. They intentionally hid the surprise and did not show it to Athena to present it at an unexpected moment.
When the doggie's birthday came, the owners got everything ready and went out to her with the cake while she was sitting on the couch. The owners started singing "Happy Birthday to You," and when Athena saw all this, she wiggled her tail and looked embarrassed.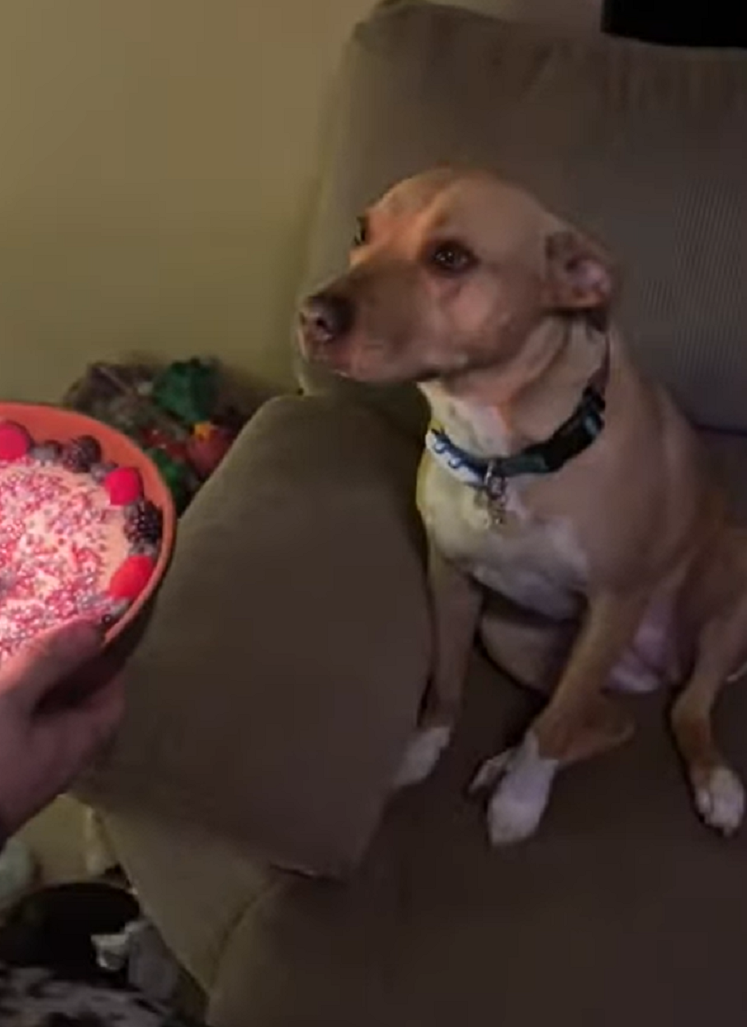 It was as if Athena knew that today was her birthday and she was very happy that the owners had not forgotten about it. The dog looked at her owner and listened to the song, wagging her tail. Afterward, Athena and her sister enjoyed eating cake. "We were so happy to see her so excited. The surprise was a success!" – says the owner.