The Tallest Man In The World Meets The Smallest
December 1, 2022
111

2 minutes read
The world's tallest man, Sultan Kosen of Turkey, met the world's smallest man, Chandra Dangi of Nepal, writes The Telegraph. Kesen is 251 centimeters tall and Dungy is 54.6 centimeters.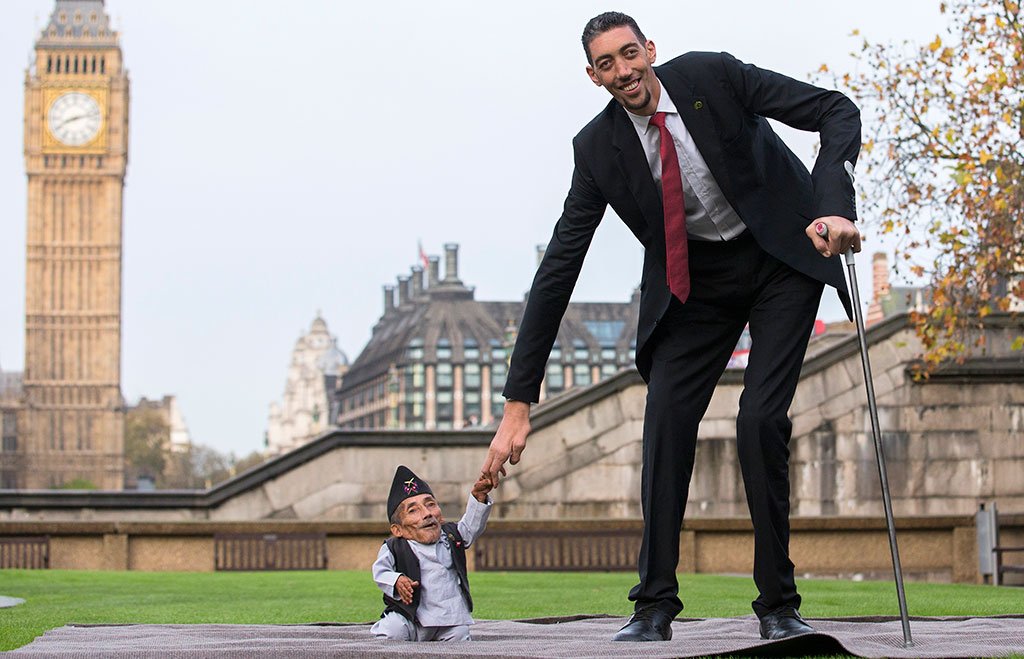 In celebration of the 60th anniversary of the Guinness Book of Records, a meeting of exceptional human representatives took place in London. They talked about the challenges of leading a unique life. The two were incredibly pleased with the meeting.
Kesen became the record holder in August 2009. The previous holder of the title of the tallest man in the world was a resident of China Bao Xishun with the height of 236 centimeters. Also the Ukrainian Leonid Stadnik, who died in August 2014, was considered the unofficial record holder (he categorically refused the measurements offered by the Guinness Book of Records staff in order to avoid fame).
Dangi was included in the Book of World Records in 2012 at the age of 72. He got in by accident: The little man was spotted by a local Nepalese woodsman. He advised Dangi to apply to the Book, which he did. Before that, the small man had never heard of it.