The Puppy Was On Buses While The Volunteers Were Looking For Him All Over Town
August 25, 2022
19

2 minutes read
This cute puppy was taken from the shelter to his family, but they suddenly changed their minds and left him on the bus. While volunteers were looking for the baby, he was traveling around the city all day. From that moment his amazing journey began.
The puppy was kicked out of one bus into the cold street, and he got into another. So all day long the doggy rode around the city.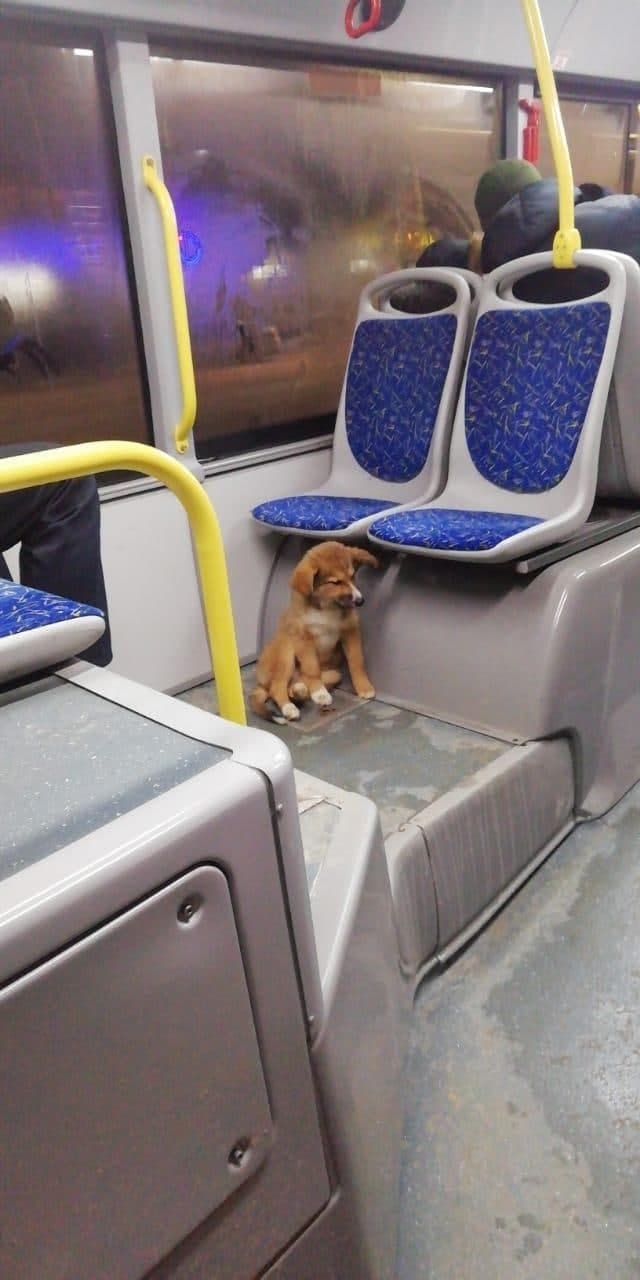 While he was traveling, volunteers and concerned city residents tried to catch him. Only in the evening they found him in one of the buses and took him back.
He was examined by veterinarians and now they are looking for his owners again. This time responsible.