The Incredible Friendship of Three Predators
July 19, 2022
191

3 minutes read
Amazingly, thanks to man, the big predators, who would most likely have been enemies in the wild, became best friends in captivity.
A few years ago, Georgia State Police released a lion named Leo, a tiger named Sher-Han, and a bear named Baloo in an operation to capture a gang of drug dealers. The criminals kept the animals as symbols of their status. The animals were two months old at the time. After their release, they were transported to the animal rescue center «Noah's Ark», whose employees decided not to separate the kids․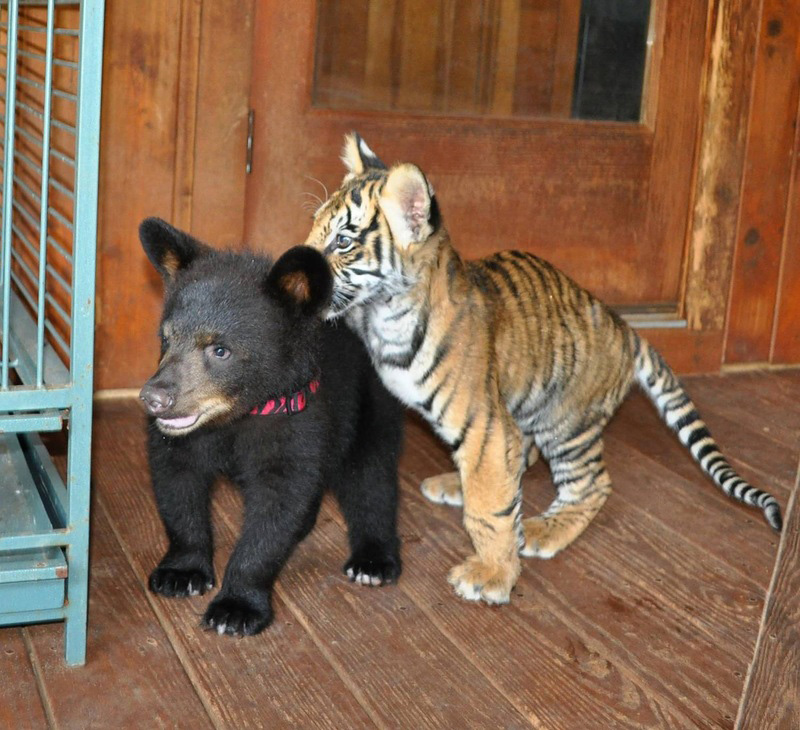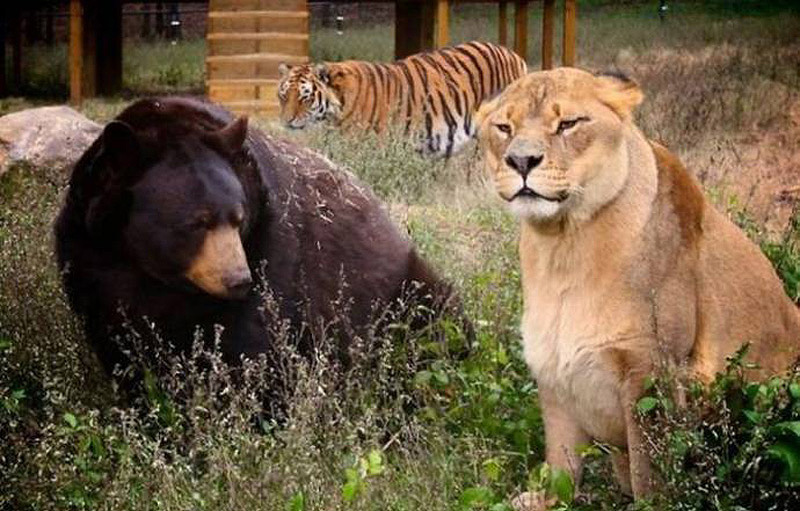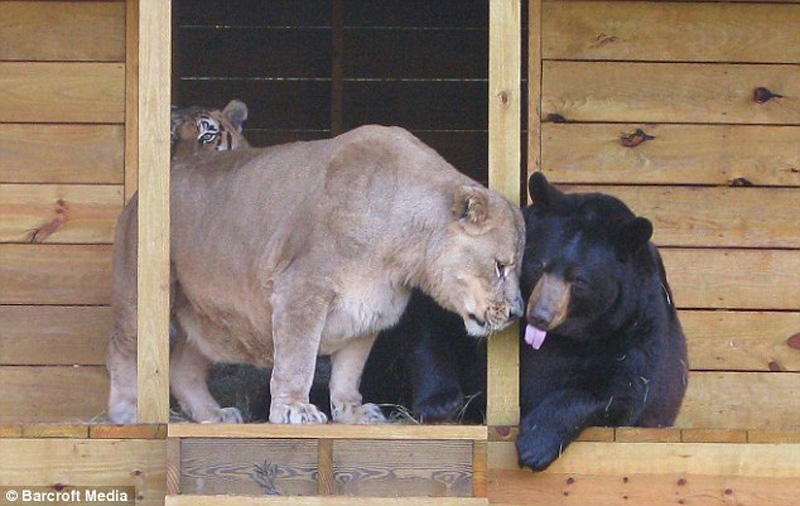 "We could have separated them, but since they came as a kind of family, the zoo decided to keep them together," said Diane Smith, assistant director of the Noah's Ark zoo.
The friendship between the 450-pound bear and the 158-pound lion and tiger has been going on for eight years. According to the employees of the center, there is something «amazing and magical in how a huge black bear «hugs» Bengal tiger, and the latter rubs on the bear with his face, like a domestic cat».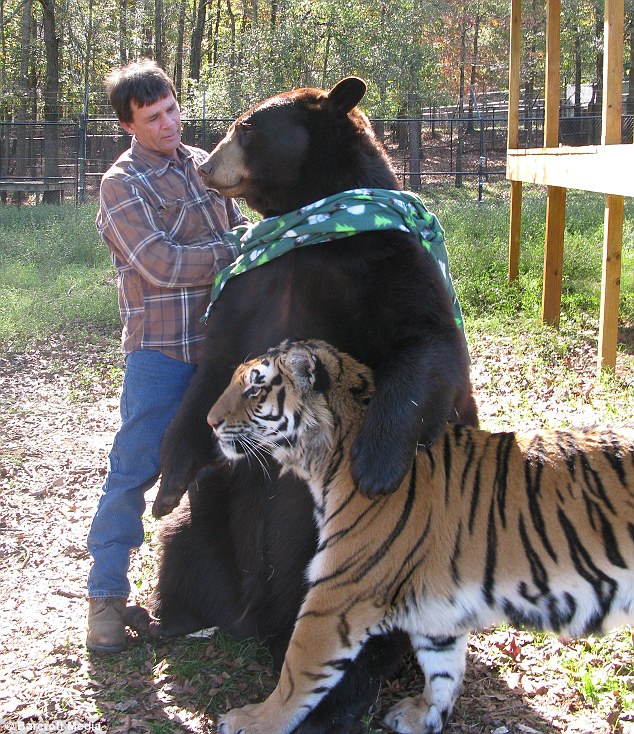 "They eat, sleep and play together," said Jama Hedgecoth, founder of Noah's Ark zoo. "As they treat each other as siblings they will lie on top of each other for heat and simply for affection."
When trainers tried to separate the animals, they acted out. For years, trainers said they worried and waited for fights but had witnessed nothing but peace among the three.