The dog looked with sad eyes as people passed him in the shelter
October 4, 2022
39

4 minutes read
This sweet stray dog was picked up on the streets of Bath, England, as a pup. Despite the years of life on the streets, she remained kind, affectionate, and very trusting. People gave her to the RSPCA shelter, where she was welcomed warmly.
"We're at a loss as to why poor Sue hasn't been rehomed," Rachel Jones, the chief executive of Bath Cats and Dogs Home, said in a press release. "We all absolutely adore her and love taking her out for long walks and giving her lots of attention, but we're desperate to find her her own home."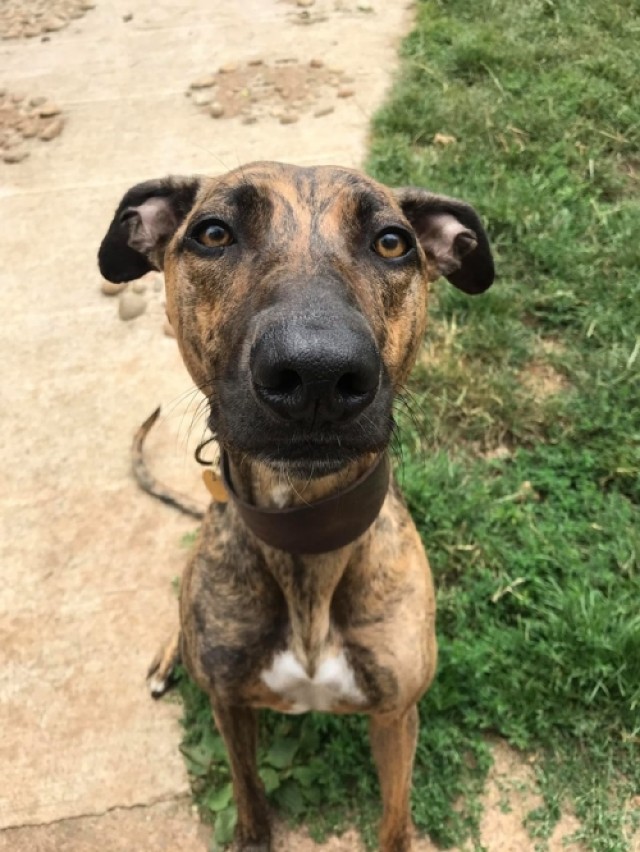 She was given the name Sue and everyone at the shelter immediately fell in love with her. The staff took great care of her and when the time came to look for someone to adopt her, they were sure that they would find someone for her quickly. But unfortunately, that was not the case.
It had been more than three years, and sweet Sue had still not found a family. Once she was taken from a shelter but unfortunately, after a while that family brought her back because they "couldn't handle her." Sue herself didn't understand why they brought her back.
"Sue is a sweet and clever pup who can get a little overexcited at times, so would benefit from owners who can continue her training," Jones said. "She is very affectionate and loves to curl up on the sofa with you as well as get involved in a good game with her toys! She loves to meet new pals, but would be best as the only pet in the home, and we think she'd suit an adult-only home. She's a clever pup who has already mastered basic commands like 'sit' and 'paw,' but would certainly be able to pick up more. She is happy entertaining herself, but would like a new owner who is initially around for most of the time. She can get overwhelmed at times in the home, so will need a quiet space to relax. We'd also like her to have a secure garden."

Since Sue has been at the shelter, hundreds of her companions have found owners in front of her eyes. All this time, the dog has only watched sadly as other dogs were taken back to their families. At first she had a bit of a behavioral problem but training helped alleviate it so Sue is now a mature, intelligent and obedient dog.
The shelter staff has no doubt Sue's future owner will soon show up at the door of the shelter and will never give this miracle away! We wish this little girl finds the best and most loving family soon. Be happy, Sue!
"It really is time that she makes a fresh start with a lovely new family who can finally show her the love and security that she deserves," Jones said.