Raccoon Still Comes Back To Visit The Woman Who Saved Him 3 Years Later
October 20, 2022
258

4 minutes read
Once upon a time, an American woman named Nikki spotted a tiny raccoon on the side of the road. The baby had been left without its mother at an early age and needed urgent care. While others told the girl, "Let him back out, nature will do everything herself," or "Give him to a shelter," she chose to take care of the baby.
"When you ask what you should do with [an orphaned raccoon], they say, 'Leave it alone and let nature take its course,' or 'You can take it to a vet and they will have to euthanize it,'" Nikki Robinson, who works in wildlife rehabilitation, told The Dodo. "That broke my heart. I couldn't let that happen!"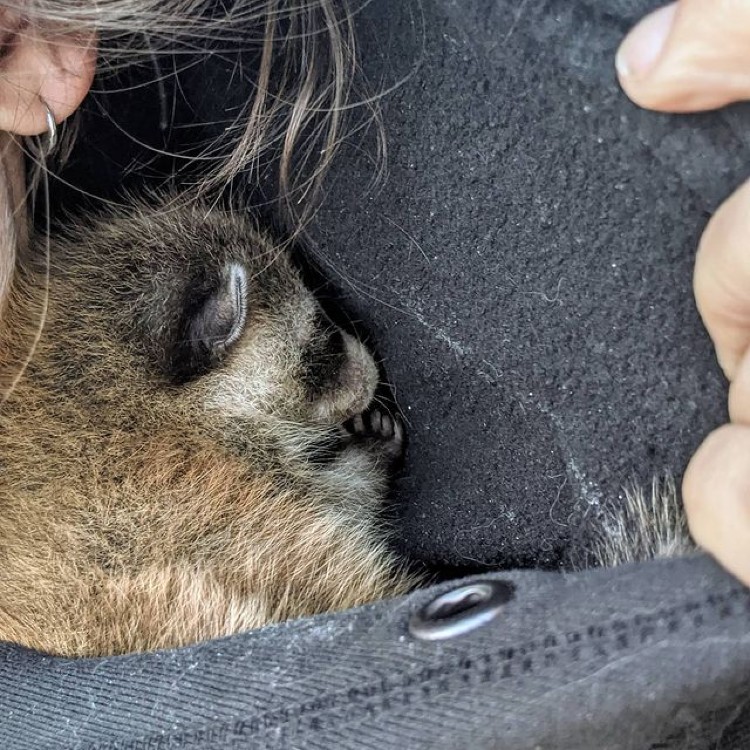 The girl herself was busy working, but her elderly mother Linda volunteered to take care of the raccoon cub. She fed him from a syringe five times a day and took care of him in every way. The two quickly became attached to each other-a wonderful bond and friendship developed between them. Although the woman knew that one day she would let the cub back into the wild, she loved him with all her heart.
"The first time she bottle-fed him and he looked up at her, she just kind of melted," Robinson said. "She treated him very sweetly early on because they like to be touched a lot. So she created a bond with him, even knowing he'd go back to the wild at some point."
He came back! And more than once. It's been three years since Little was rescued, but the raccoon still occasionally stops by the caregivers' porch. He lives independently in the wild, where he has a home and family, but he never forgets the place where he grew up.
"They get a soft release and go out on her property and live under the deck for a bit, and she'll leave food out until they wander off and find their own way," Robinson said. "But Little Hands remained friendly with the whole family and he was very kind and sweet with us."
Since then, Linda has cared for several little raccoons already, because her daughter started working for an animal rescue organization. But she will always remember the baby she literally raised in her arms!
"Every day, she sits outside and waits, and even when they're grown up, they'll visit her and she just lights up and she just loves it," Robinson said. "They love her, too — she's just Mom."