People Are Having A Tough Time Believing This Super Tall Duck Is Real
November 10, 2022
118

2 minutes read
This male duck was spotted at York University Park. Students were amazed by its long neck and large size and started taking pictures and posting on social media. That's how this beauty became popular not only on campus but all over the world.
The male was given the nickname Long Boi (Long Boy). He turned out to be a cross between a mallard and an Indian runner duck, and his size is really impressive – the height of a long duck is about 70 cm, which he significantly outstripped his congeners.
"He is easy to spot due to his distinctive Indian Runner shape and size; long neck, tall posture and characteristic run," Natalia Kubala writes in a paper discussing Long Boi's biological advantages. "Unlike most ducks that move around by waddling, as the name would suggest, the Indian Runners run. They take bigger steps meaning they can move a lot faster than some other species, which is called a 'quickstep.'"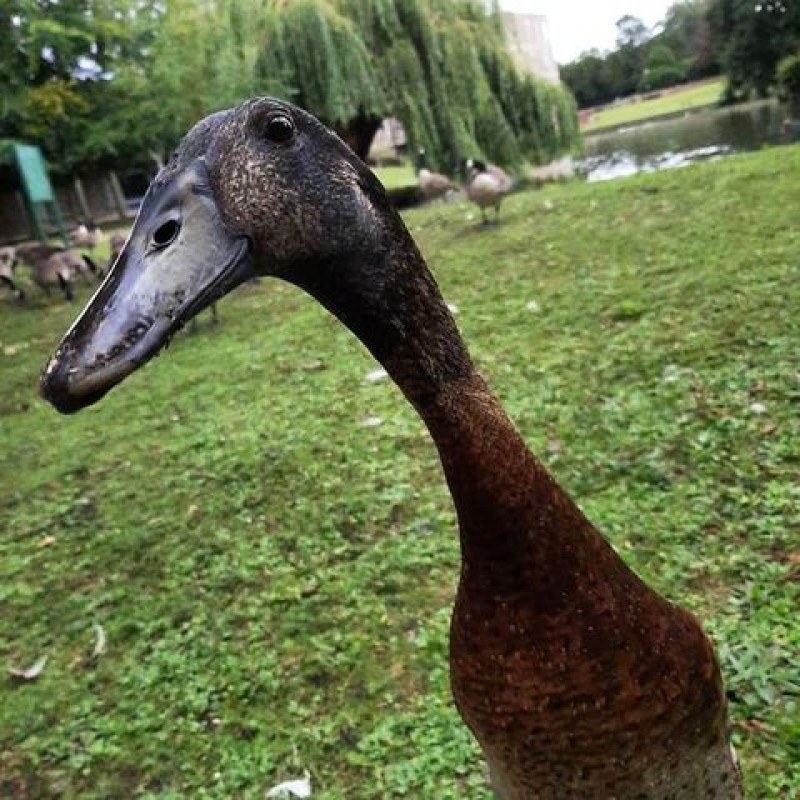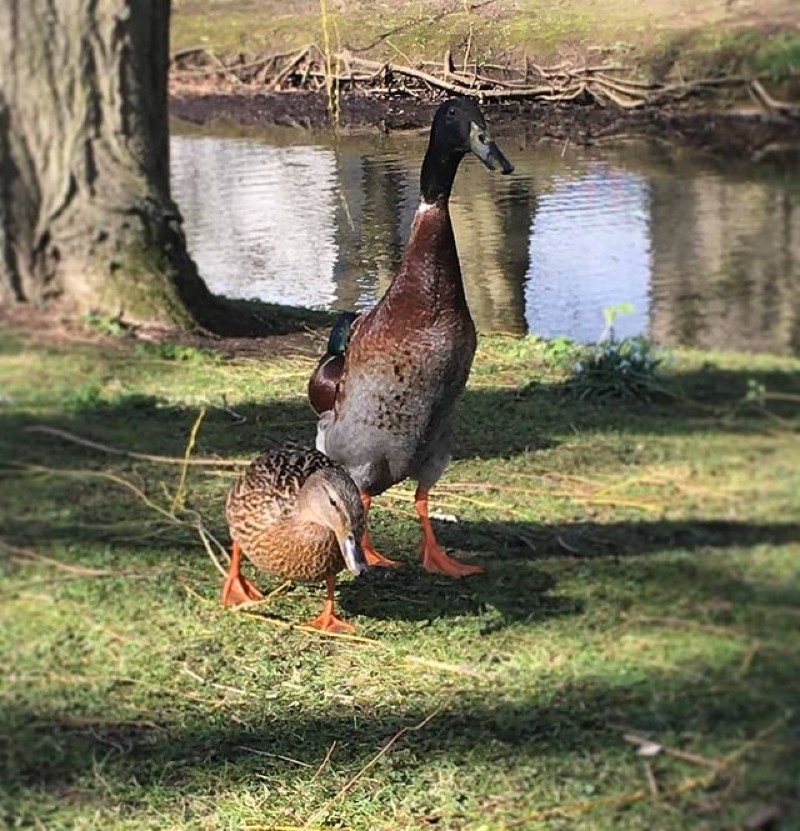 No one knows where this unicum came from, but everyone loves it. Students take pictures with it and even create an Instagram account for it, and ordinary residents come from different corners to see and feed the famous Long Boy.
Long Boy's uniqueness is immediately apparent.
Long Boy usually spends his day at a small lake near the university and is happy with his popularity. He enjoys posing for photos and greeting everyone who comes to meet him.