Orphaned Monkeys Cubs Heal Through Friendship
September 27, 2022
45

2 minutes read
Two orphaned rhesus macaque cubs, 2-3 months old, were found in the forests of Agra, India. They were from different mothers, but a similar fate brought them incredibly close. As soon as the babies were introduced to each other, they became inseparable.
These babies have a similar sad fate. One of them, a 2-month-old rhesus macaque, was found in the woods when he lost his mother at an early age. The second 3-month-old baby was also left without a mother. The cubs were rescued from the wild in the Indian city of Agra just in time.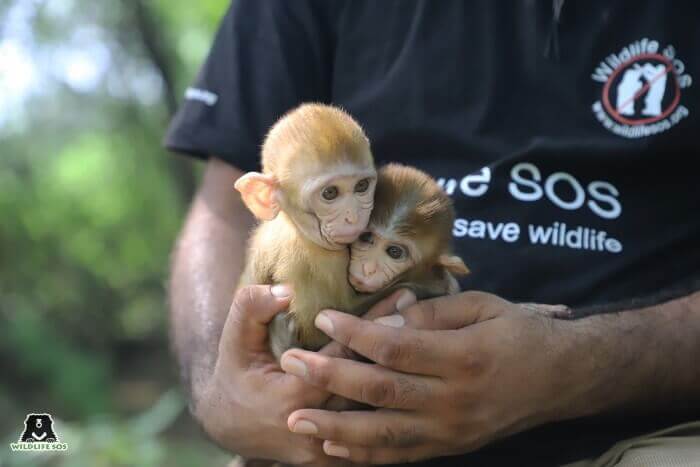 The team at Wildlife SOS took the monkeys into their care. At first, the cubs were terrified of everything around them and cried a lot. And acquaintance succeeded – they literally became inseparable from the first day.
Today, the monkeys have been living in the Wildlife SOS Center sanctuary for two months. They treat each other like brother and sister – constantly cuddling, playing, sleeping, and eating together. The team is constantly fascinated by their adorable, warm relationship.

In the sanctuary, the babies are sensitively cared for – they always eat fresh fruit, live in a spacious green aviary, and play with all their might. When they grow up, they will be released into the wild.
Losing their mother can be traumatic for baby monkeys. But luckily, the rescue center team knows what to do in such cases-they help the babies, and they quickly start enjoying life again, growing up, and enjoying every day!