Orphaned Gorilla Demands To Be Cuddled By His Carer After Being Rescued
July 14, 2022
265

1 minute read
The gorilla, called orphaned Bobga cuddled up to his carer after being rescued in Cameroon.Bodga has been taken into the Limbe Wildlife Centre, where he is being loved and cared for by staff at the center's nursery. This pup adores Alvin Muma who takes care of him.
In this pictures, you can see the incredible affection and love that Bodga shares with his carer, Alvin Muma.
He has a huge and secure enclosure to retreat to. "It is crucial for an orphan gorilla, like Bobga, to feel safe and secure with his carer. Here, these photographs depict beautiful moments of relaxation between Bobga and one of his committed caretakers, Alvin," explains Laura Craddock, the center's Fundraising and Communications coordinator.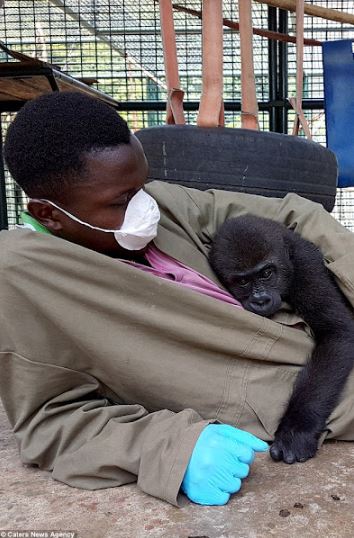 See the video below