Mega-Monkey whose Weight DOUBLED after Being Fed Junk Food at Thai Market is Rescued After Video of the Podgy Primate Went Viral
November 18, 2022
65

2 minutes read
An obese monkey living in a Thai market in Bangkok has been fattened to an unreal size. The three-year-old male monkey named Godzilla is already having trouble moving around. The reason for this is the unhealthy food that the monkey often picked up at the market and was fed by passersby.
Godzilla lives at the market in the shop of a woman named Manop. She took him into custody when he was abandoned by the previous shopkeeper. According to her, she and the primate exercise every day, but he has never lost weight in all that time.
"A lot of people give Godzilla food but he only eats from people he likes. He's very fussy and can get angry if he doesn't like the person." Manop said.
Macaques usually weigh 8-10 kilograms, but Godzilla has broken records – his weight is close to 20 kilograms. Worried about his health, Manop decided to send him to a special "weight loss camp.
"The rescue team found Godzilla when he was very small. And since he grew up being fed by humans, he does not know how to find food on his own in the wild," Manop said.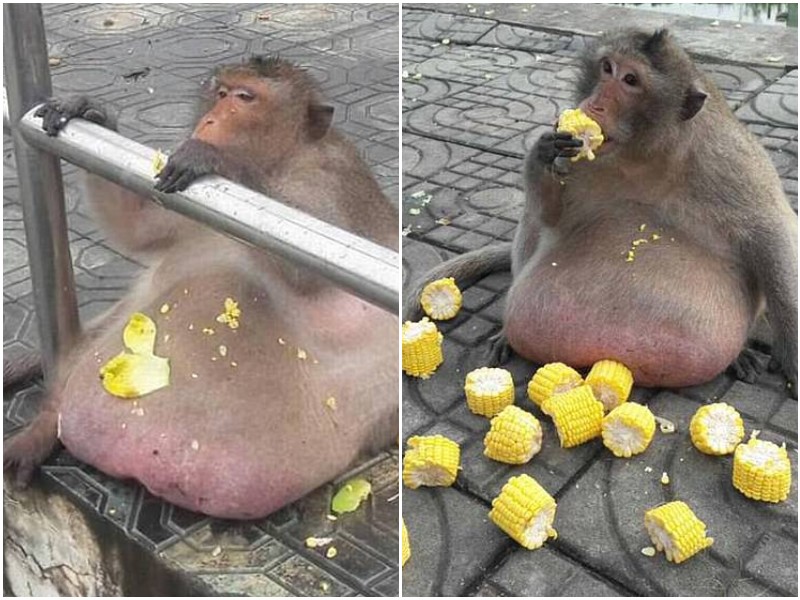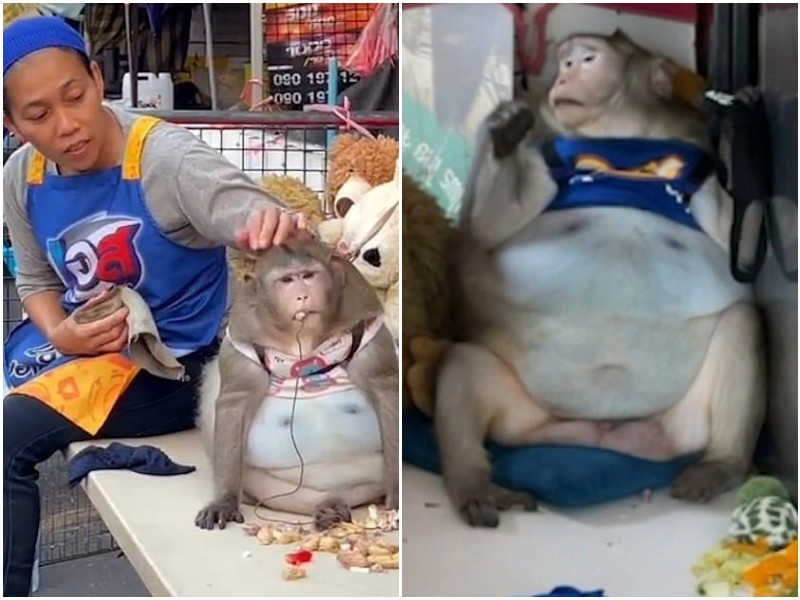 Godzilla now lives in the camp, where they do exercises with him and feed him healthy food. Everyone who knows the monkey hopes that very soon he will slim down and start enjoying life as before.