Kitten with Cutest Grandpa Face Determined to Win Everyone Over with His Charm
January 5, 2023
219

2 minutes read
This baby was born special, with crooked hind legs and a deformed muzzle. His owners gave him up because they didn't know how to take care of him. They showed him to the veterinarian, who saddened them even more by saying that the kitten didn't have much time left.
After hearing his story, a volunteer named Stephanie from the Stray Cat Alliance shelter immediately offered to help. She took the kitten in to save his life. He wasn't even a day old at the time.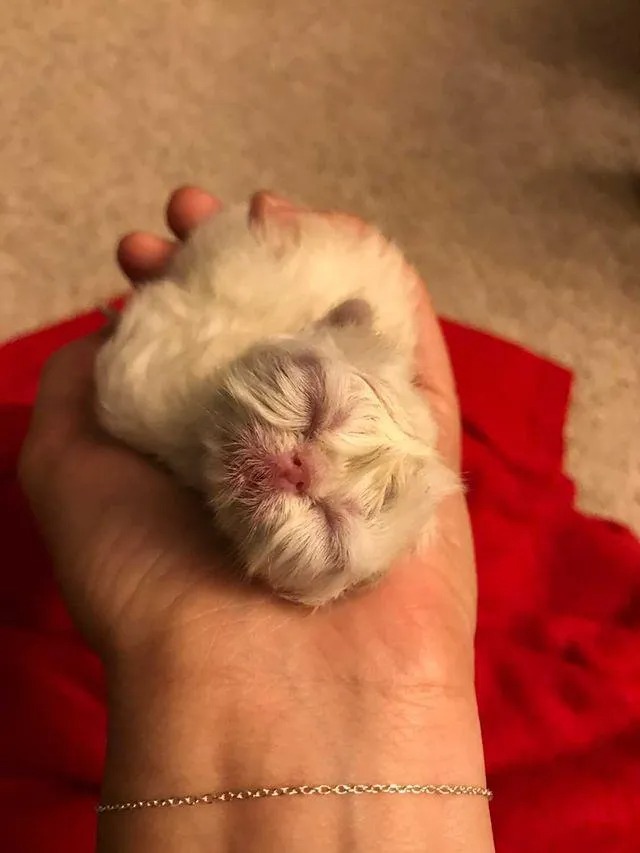 "I thought of his name 'Grandpa' as soon as I saw his face," Stephanie added.
Just seeing the kitten, the woman thought he looked like a bearded old grandfather. So she gave him the nickname Grandpa. The caretaker started feeding him by the hour from a syringe and helped him in every way possible to make it through.
Stephanie placed Grandpa in a special incubator where his body temperature was regulated. To work on his deformed paws, the woman gave the kitten massages and exercise every day.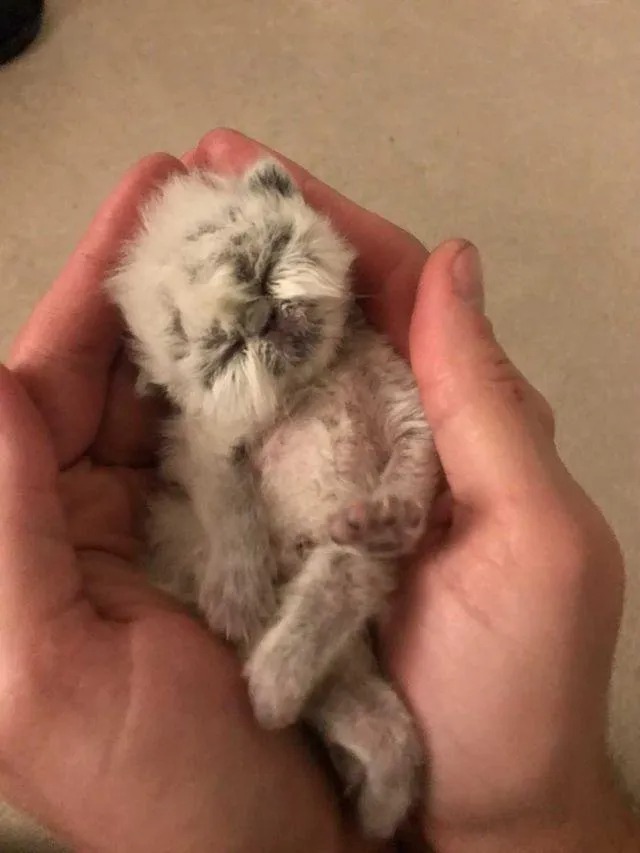 "He was 84 grams when we got him. He is 145 grams now. He just started licking, yawning, and stretching. He is so gentle and a very good sleeper," Stephanie told Love Meow.
The baby's tiny body turned out to have a lot of strength and will to live. He was very brave, tolerated all the procedures, and ate a lot. Soon the baby began to get better little by little, which the caretaker was immensely happy about.