Guy Turns Spare Bedroom Into Tiny Living Room For His Dogs
September 1, 2022
59

2 minutes read
Meet Peaches, Challah, and Mitzi, dachshunds. They live happily in the U.S. with their owner, who just loves to spoil them. They have lots of room in the house to run around in, constant attention, and fun, and now they have their own living room!
One day the owner, Ben Meiser, decided to make a special place for his pets to rest while he was at work. He was worried that the pets got bored when he was away so he decided to turn his spare bedroom into their own living room.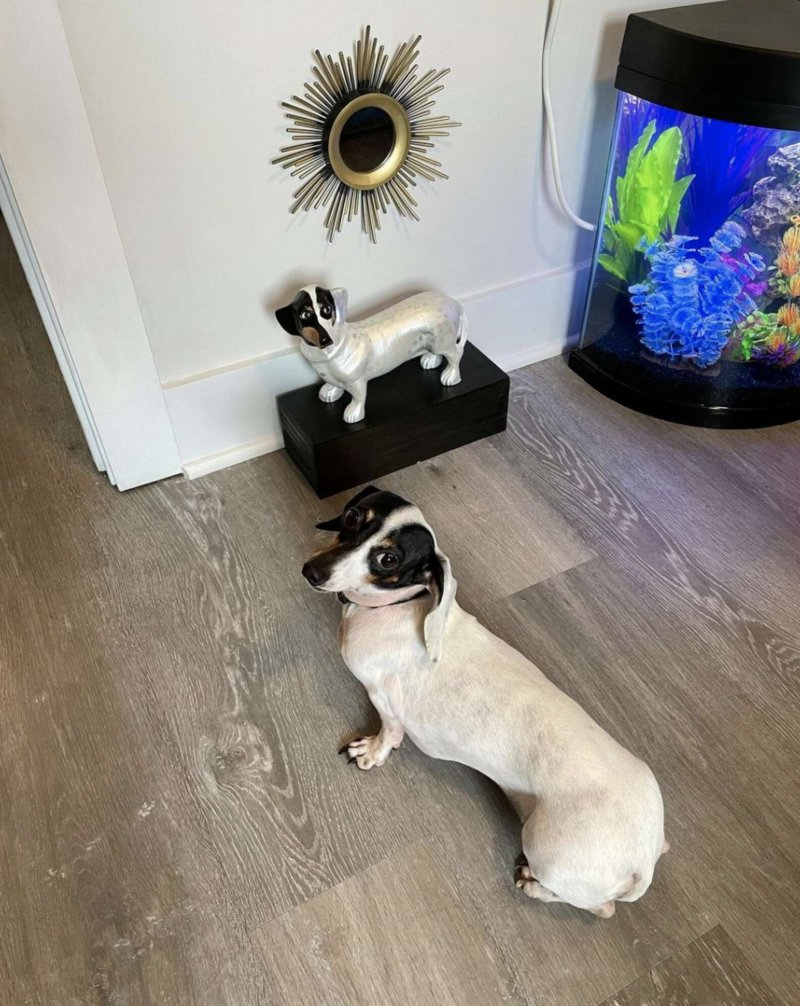 It turned out to be a very beautiful and comfortable corner! The room has an aquarium, TV, fireplace, books, shelves, chandelier, bedside tables, and pillows – all in miniature. When the pets saw the room, they immediately began to explore it with pleasure.
"I wanted to create a space where they would be comfortable staying while I'm away," Mazer told The Dodo.
The dogs now spend time in their own nook every day, even when the owner is home. Ben is constantly adding new items and decorations to the doggie living room, and the dogs are just happy to do it!
"I think they like that I spend time in the room as well," Mazer said.