Gentle Pittie Is The Best Nanny For Baby Brother
Not long ago, a family in Australia had a baby boy, Teddy. The family had a dog at the time, a pit bull named Dora, and they were concerned about her reaction to the baby.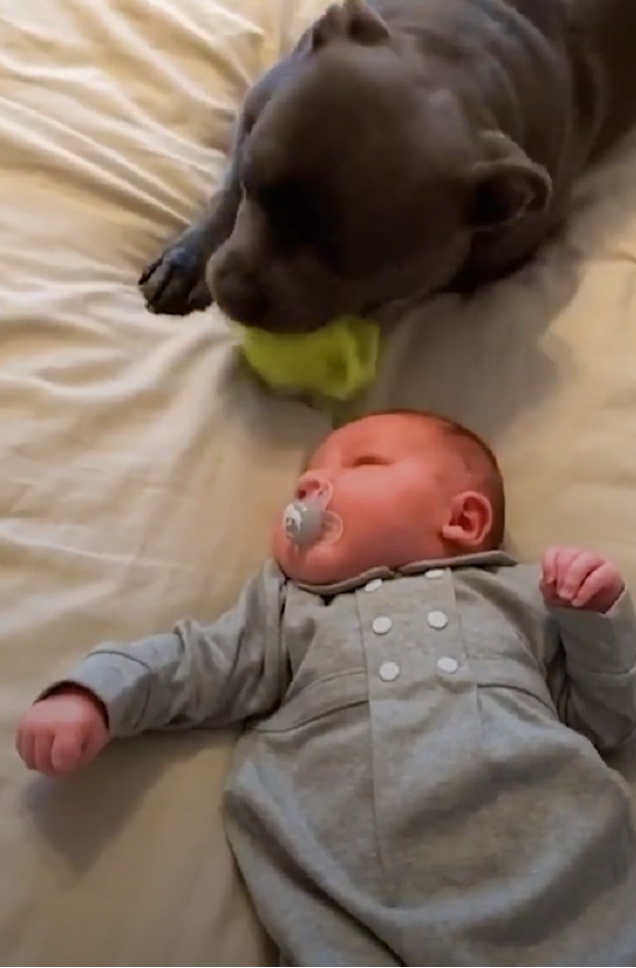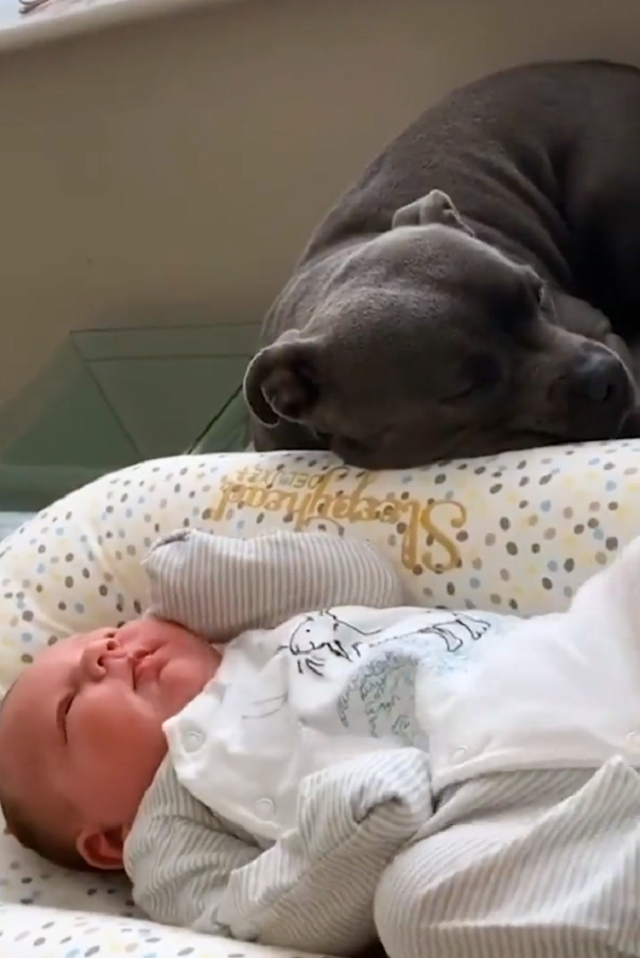 But as it turned out, there was no need to worry. Adorable Dora fell in love with baby Teddy at first sight and became his nanny. The pit bull was so gentle and tender with the boy that it always moved the owner to tears.
Wherever his mother put him, Dora would come running in to sniff him, making sure everything was all right. She never left Teddy's side sleeping with him, playing with him, lying beside him when his mother fed him.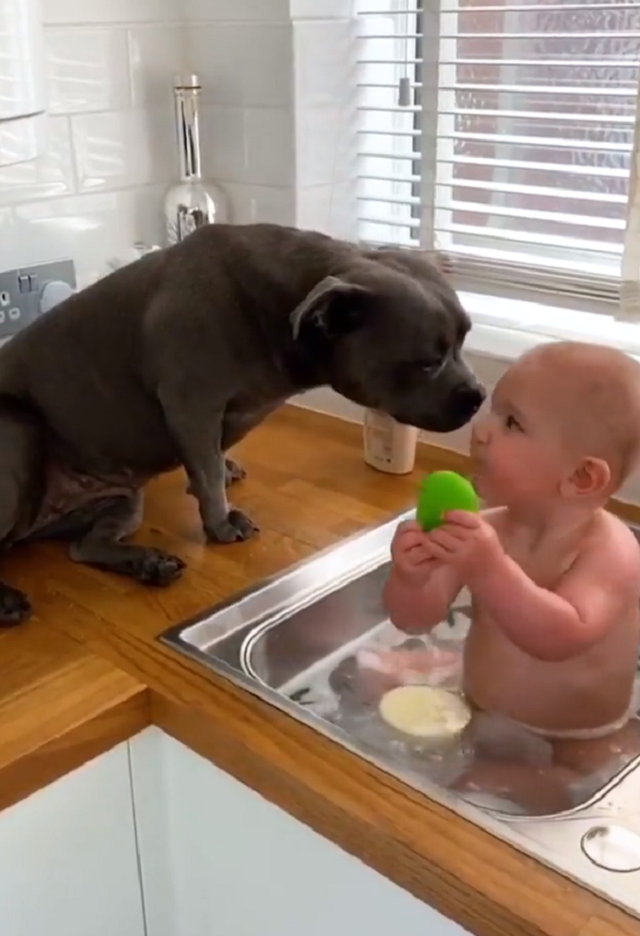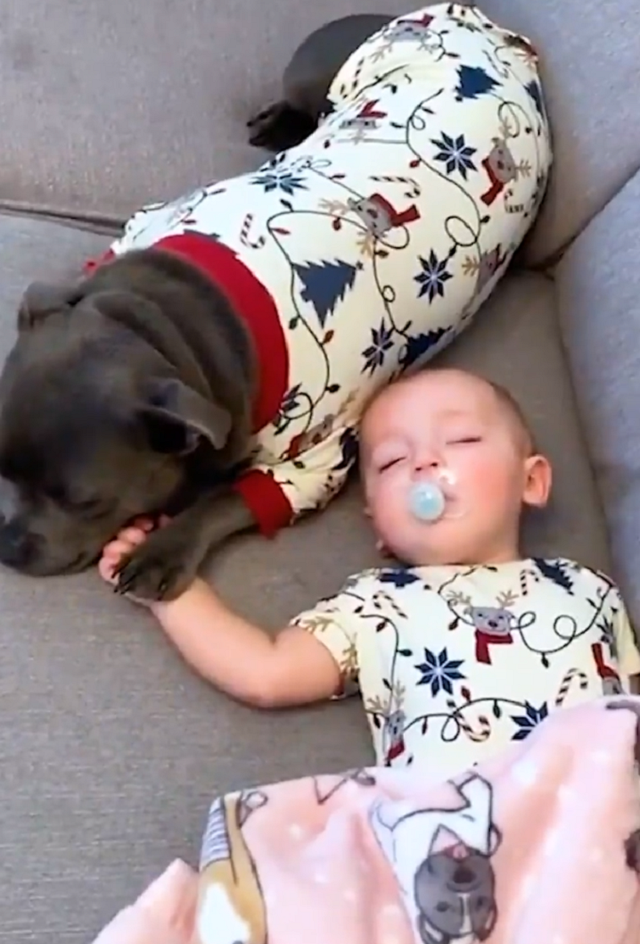 Teddy was growing up, and Dora still stayed by his side and took care of him. When the boy began to walk, Dora went for walks with him and watched his every move with sensitivity.
Teddy's mother is sure that this love between them is for years to come. Teddy is now a year old and Dora remains his primary nanny. The boy himself responds to the dog in kind – he always treats it tenderly, strokes it, and loves it with all his heart.