Dog Looking Hilarious In Every Single Picture Her Mom Takes
August 18, 2022
62

3 minutes read
Imogene is a Bloodhound who lives happily in the United States with her owners. She is a very kind, active and emotional creature which is why it is always extremely difficult for her owner to photograph her! Every time the owner tries to take a picture of her Imogen, she doesn't get a decent shot. She instantly starts to make faces, run, jump, anything but posing.
"She is a goofy critter with a big bark and an even bigger heart," Lisa Vaughan, Imogene's mom, told The Dodo. "She hardly ever meets a stranger and loves to give 'hound hugs,' as we call them."
the photos turn out to be extremely amusing. The owner has even developed a special system of rewarding Imogen's good behavior at photo shoots.
"Our photo shoots are just fun," Vaughan said. "They're usually treat motivated, and she gets a bit squirrelly and starts running around."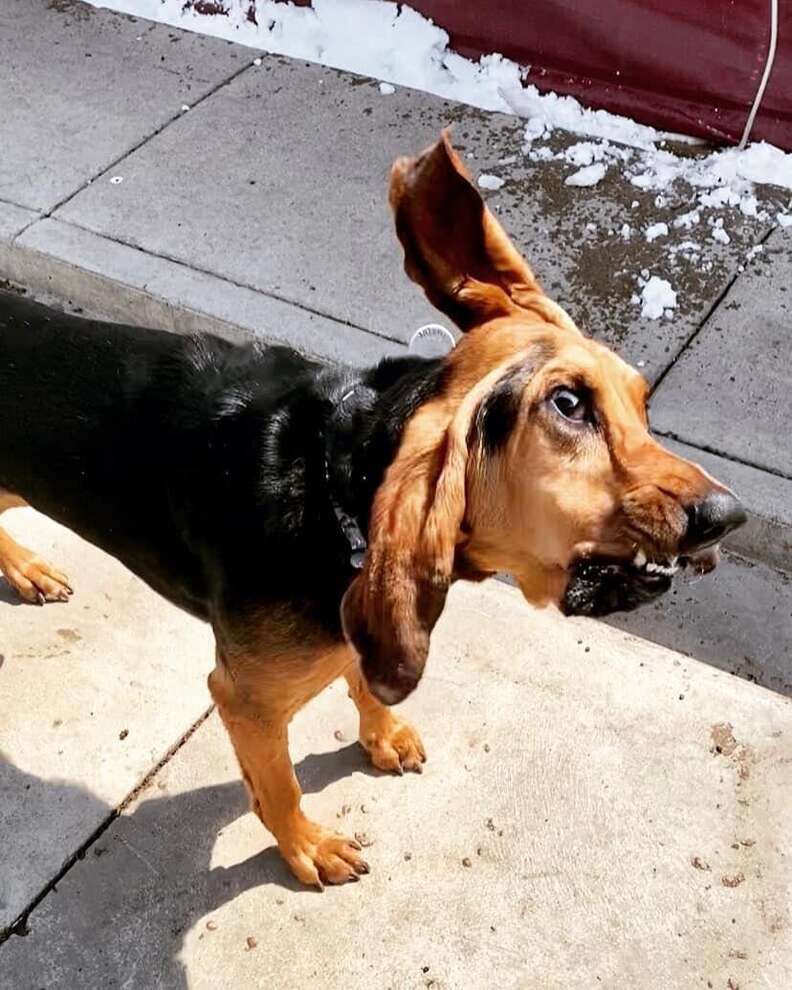 As a result, almost every picture of Imogen looks hilarious — she either jumps up, sneezes, or sticks out her tongue. In spite of this, the owner hopes she can find a better way to get her pet to pose beautifully. In the meantime, Imogen is making the world happy with her spontaneity and positivity!
"I might not have a perfect photo, but it definitely will make one laugh. The goofiest, happiest, most huggable hound that I've ever met," Vaughan wrote on Facebook. "I'm lucky that she owns me."