Before and after: heartbreaking examples of dogs that have found loving owners
July 25, 2022
72

2 minutes read
Looking at these pictures, you have mixed feelings: sympathy for the poor stray animals and anger at the people who were cruel to them, but at the same time admiration for their new owners and joy that everything turned out well in the end.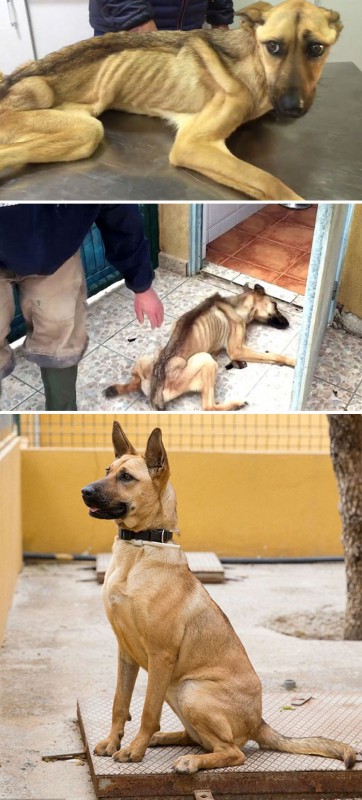 This dog was starving and couldn't get up – but that's how he's changed after seven weeks with his owners.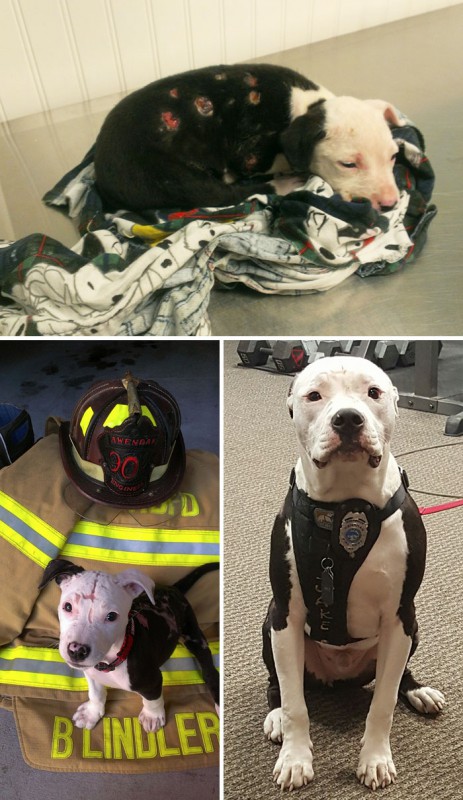 This puppy was rescued from the fire, but two-thirds of his body, including his paw pads, was covered with burns. The firefighter who took him in, turned his new friend into a colleague.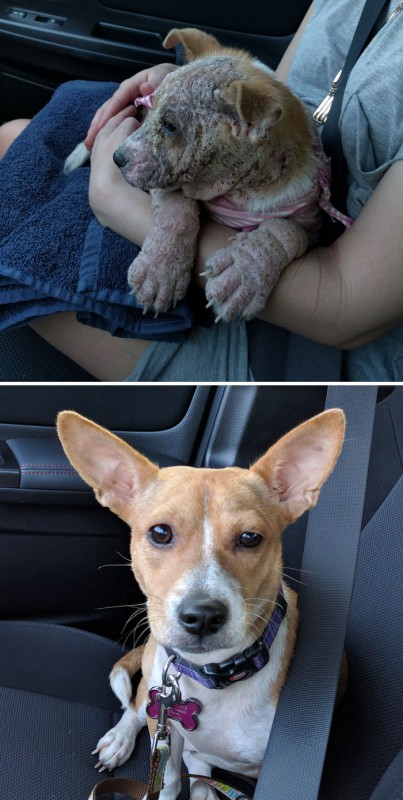 A couple saw a photo on Facebook of a three-month-old dog with demodecosis and pneumonia and decided to take her from the shelter. Two and a half months later, it was like a completely different puppy.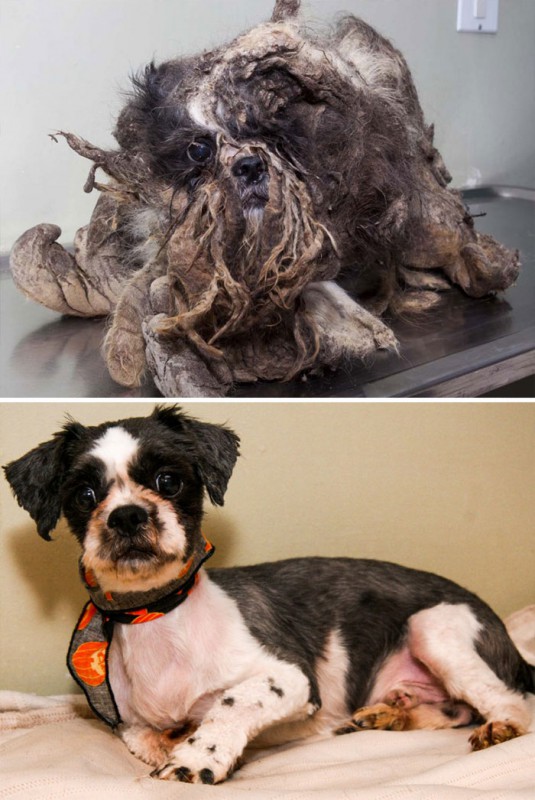 This dog was found on the streets of Montreal in such a gruesome condition that it was hard to believe it was even a living creature.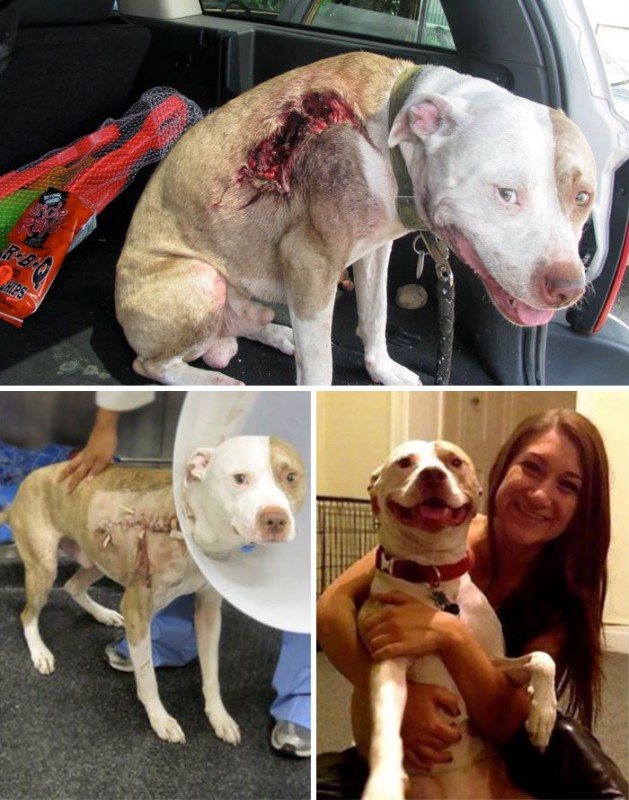 The dog Dozer was wounded by a gunshot. One of the veterinary assistants wanted to take him in – and now they are happy together.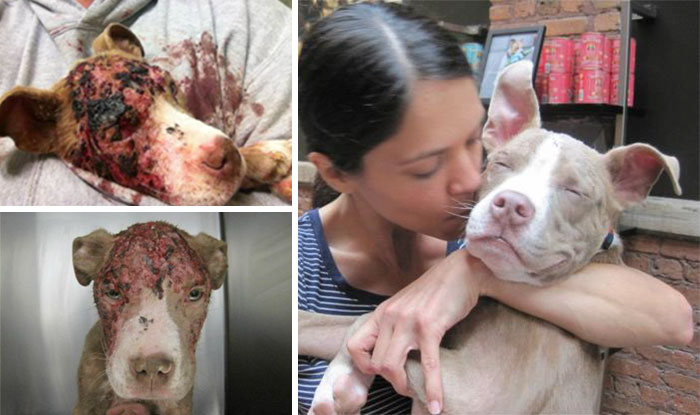 When Hudson was a puppy, he was set on fire and sicced on other dogs. Now that's all behind him, he has a home and loving owners.