A Dog Rescued In China Who Lived For Six Years At The Bottom Of A Huge Pit
July 19, 2022
219

1 minute read
In a small village in Yunnan Province, a small puppy fell underground to a depth of 50 meters. Despite numerous attempts, the locals were unable to help him on their own due to the length and features of the terrain, but all this time they threw down food. The animal was getting water from an underground spring.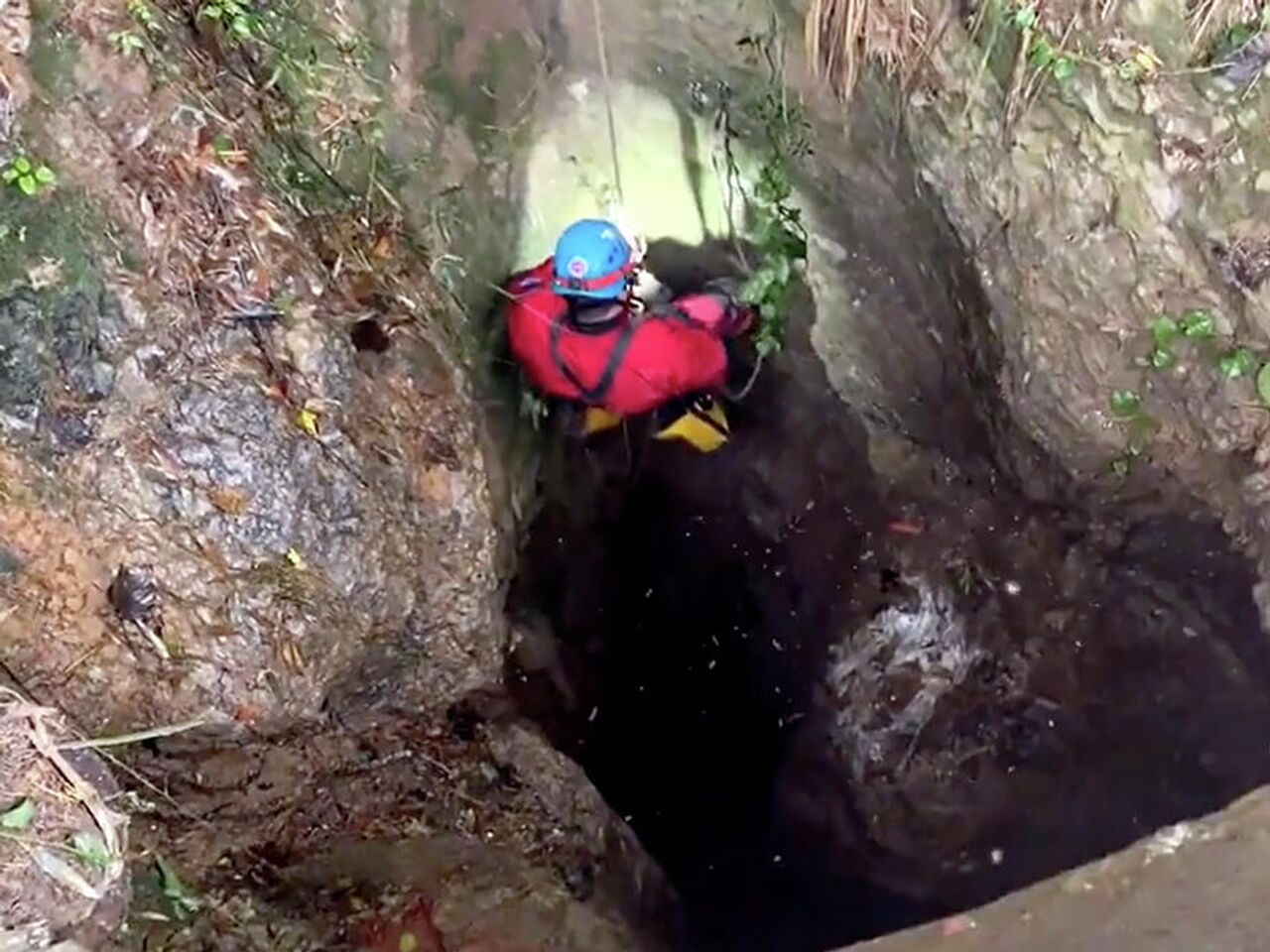 The story of the dog living at the bottom of the cave began to spread in the Chinese Internet space and attracted public attention. And so rescuers arrived in the village. After they came down, the animal, which had not seen people for so many years, was frightened and hid in a crevice from which it was impossible to get it out without risking collapse.
She is now under the care of veterinarians in good condition and is receiving the necessary treatment.